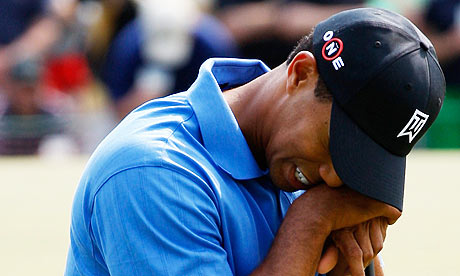 As if marrying most mens sexual fantasy (Blonde Swedish Au Pair) was not enough, it is now alleged that Tiger Woods was having "relations" with 2, yes that's right, 2 porn stars!!
Now granted I had not heard of these "stars" before hand (seriously, I hadn't, I really mean that), but I have since researched their work and yes, yes they are what they claim to be.
The first to be exposed in the media was Holly Sampson, a 36yo actress... As you can see from the picture below, she is an attractive lady, not a supermodel by any means, but still attractive.
The second of these actresses is a lady who goes by the name of Joslyn James. Yet again another attractive lady with some obvious charms..
Now I understand the thrill he can get from banging pornstars, but sweet jaysus man, you had your own Swedish Au Pair at home, and if I am being honest she is far better looking than either of the two ladies above!
On a seperate note, it has been a bad month for the stars of Gillettes adverts... First Henry shows just what sort of cheating bastard he is, then Tiger Woods shows the same!! What the hell is Federer going to do???